There are prayers that are never spoken out loud and yet remain somewhere in the corner of your soul. You miss something, or dream about something, and you come back to the earth again and again; because there are more urgent things that need to be done. The ones you want, you push aside. But God does not: -) God knows you better than you yourself and is waiting for the right moment to open a gift box in front of you!
You could write a book about my stay in Crete; comedy, crime, drama, horror – choose what you want. However, one thing is certain: while going there, I did not set myself on having fun, vacationing and relaxing. I will know that it will be hard to know from the very beginning. I also knew that God would not leave me for a moment.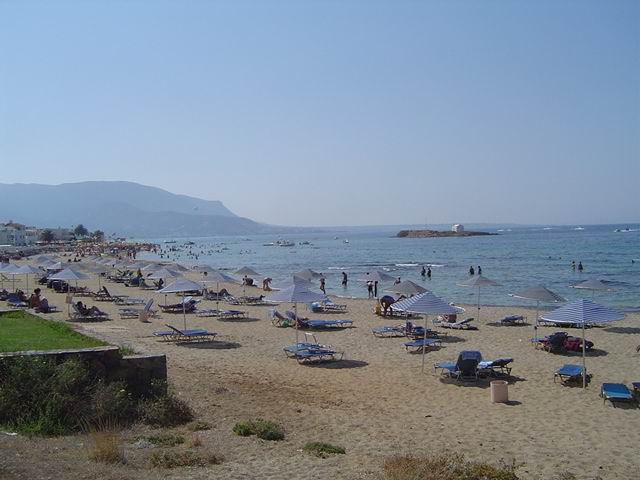 My days in Hersonissos were passing …. exactly the same. Every day work until 8:00 PM (Sunday to midnight) and then wandering around to search of God-knows-what.
During this time, I managed to delight and disillusion Greece, and in effect I felt incredibly lonely. When I felt that I was fed up of it, and at the same time I knew that I would not do anything about it, the solution came by itself.
When one day I went to an internet cafe, the sun turned straight towards me. It was one of the most pleasant smiles I've ever seen; under the unchecked pile of light and dark blond curls. It was Dorota. And that was my answer to this unspoken wish. Dorota or in Greek "a gift from God". Literally 🙂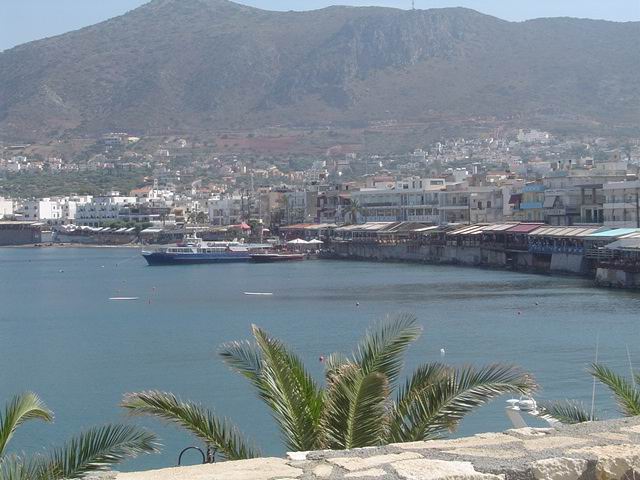 We met with Dorota practically every day. And this everyday life took on a different dimension. I did not feel lonely anymore.
With time, I met a few other Poles. I really do not remember the name of a boy who needed money very much then. Anyway, he claimed so. I lent him my hard-earned 20 euros for eternal non-existence, because only a few days later I realized that he had simply cheated me – he did not need them so urgently.
But do you know what is best about walking with God? That you give up the nature of the victim and poor man. You lose money and you can say 'What to do?!. God will not leave me anyway in any way'.
When one night I walked down the street thinking about various Cretan things, I saw a paper lying on the ground. When I picked it up, it turned out that it was …. 20 euro! I regained what I had lost.
When I went to Crete, maybe I did not go on vacation, but I had a plan: ¾ time I work and visit the last month. Nothing of that. At the very beginning it turned out that if I wanted to stay there, I would have neither the time nor the funds to visit. But you already know that God knows absolutely every desire of your heart and if it coincides with his dreams for us, at some point He reveals the curtain and does "Tadaaam! It's for you!" :- )
It started with Kutulufari – a year earlier: I enter the narrow streets of Kutulufari, I think, like a silent dream, that I would like to live here one day; the village is not far from the center of Hersonissos, it is surrounded by winding, narrow streets marked with a white or stone wall, and houses, cafes with their windows, doors to the passerby seem to invite all visitors. Lemon trees and beautiful shrubs with heavy, pink and white flowers of vukamvilia fall down with their entire arms out of the gardens and houses, stopping just above my head. The whole village is lit up with interiors of taverns and roadside lanterns. I was extremely grateful to God that I had a chance to be here, saying one silent dream: God, I would like to live here one day!
Exactly a year later, Kutulufari became my first home, not my choice! And for free! Every day I passed tourists, whispering to themselves in delight "What a charming place!".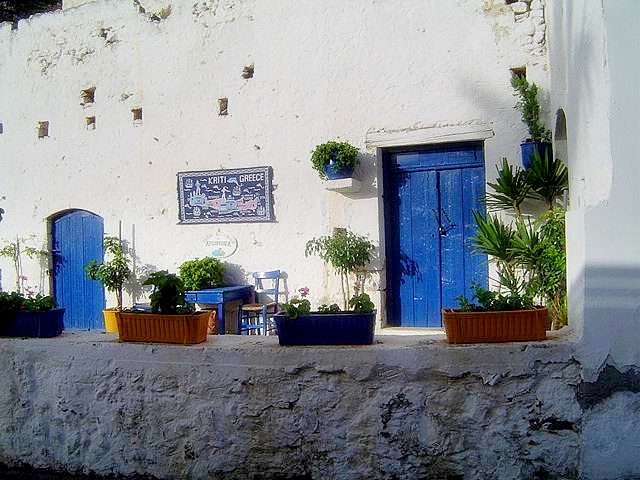 But it is not everything! In spite of my lack of travel plans and – human reason – possibilities, God sent me to places that I would not choose myself, and in which even the most choosy tourists did not go. I have the soul of a traveler and God had answered this part of my soul thoroughly, bringing me one day to the wonderful, majestically quiet and cool mountains of the village of St.Thomas. I wandered around the hotel, made of stone, marble, glass and wood, peering through large windows to the whole area. And around – only mountains, vineyards, olive groves. And luxury silence.
It was similar with the fabulous Sissi bay, the romantic Agios Nikolaos, and finally with Athens. Honestly – I wanted to visit that city, but I knew that it would be rather impossible. And yet :- )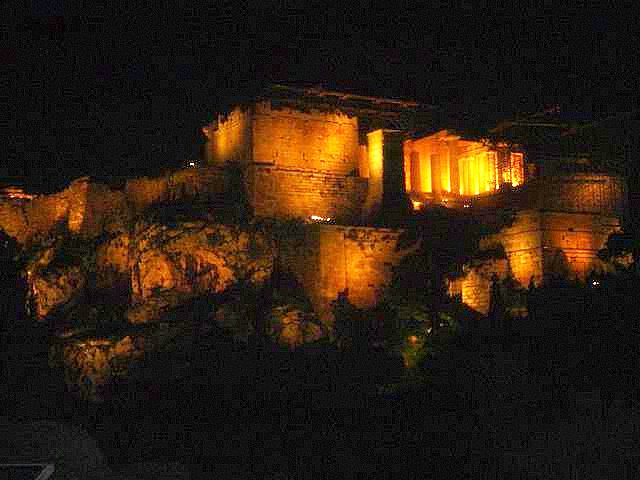 When we are finally at the hotel, I can not believe our happiness! The room is beautiful; perfect for a rest, with discreet blinds in the windows, which at the moment created the Egyptian darkness … (…) You ask, where did the idea with the hotel come from? Well, the same Izabela had a colleague in Athens, Dimitris, who had a friend – the owner of several hotels, which Dimitris hung a favor and just under this favor, Dimitris arranged for Izabela, that is, finally US for two, three-day stay in one of the hotels.
This is how I spent 4 days in Athens, ridden a scooter through its numerous nooks and crannies. When I got to the Likavitos hill one evening and looked at the ocean of white, lit houses on which the horizon … it started and ended, I could not find words in my head to express my … gratitude.
In this ocean of white buildings I saw the ocean of His love and never ending possibilities for us, for our dreams, which He puts in our hearts and awaits for a moment when we call them. And when we do, even the quietest thought or desire He reveals the curtain to us and give His hand in a gesture inviting to EVERY journey: -)